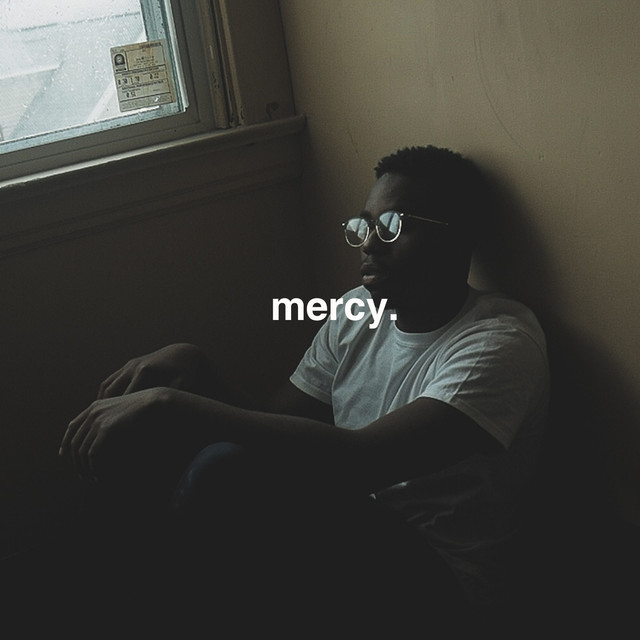 Montell Fish, a 19 year-old rapper, singer, producer and multi-instrumentalist from Pittsburgh Pennsylvania was radically impacted by the love of God at age 17. His creative and unique approach to gospel rap and soul caught our attention. We spoke to him via email to find out more about him and his upcoming project entitled Bedroom Gospel.
Who is Montell Fish?
"Growing up in a Christian family but I was never really a follower of Christ I mean literally if you would have asked me what church was about as soon as I got out I probably couldn't tell you. I just sadly didn't care, my mind was so selfish and basically looked at life in a way of "why live for people, and be selfless if one day I'll die." And when I was 17 I really started questioning my existence and purpose, and that's when God really got my heart in the right place. Eventually I started praying at night because I knew my life and mind was messed up and I was actually about to get kicked out from my house for coming in everyday high. And in January 2015 I official really gave my life to God and surrender after a few encounters with my pastor and even getting caught high and being taken to church."
Who are your main musical influences and why?
"I have a lot of different musical influences and some of them I don't even listen to anymore, so I'll just say the genres which are gospel, neo-soul, old school hip hop and some electronic music!"
How would you describe your music style and sound?
"I would describe it as Soul influenced hip-hop with a dash of gospel and rnb influence ha."
We absolutely love Woman at the Well ft. Shiwan – what was the inspiration behind this song? (And we'd just like to confirm if it does sample So Beautiful – Musiq Soulchild)
"Yes it does have those chords, and that song is actually based on John 4 which is a lovely chapter, talking about Jesus and the woman with five husbands and how Jesus shows love to her and shows her He has the one thing that she's actually looking for which is one worthy of worship. Beautiful chapter and I pray I represented it well."
What was your favourite song to write and record?
"One of my favorite songs I've ever written is actually very hard because they change almost every time I write a new one. I really like 11:47 currently which is off my upcoming EP Bedroom Gospel but honestly that could change soon."
Equally, what song was the hardest to write or has the deepest meaning to you?
"The hardest song to write was probably wisdom less boy I remember actually weeping singing and writing that because it's just tells the story of the beautiful God we serve. How he loves us, even in that state where we can't seem to get anything right. It was mainly hard because at that time I was battling with so much mentally and even pondered if God even wanted me to get into heaven. I encouraged myself with the word of God and wrote songs like this to stay afloat and God is faithful and I know He wants me in heaven for sure! Only reason I know is because the word of God it's the only thing that is constant and won't change!"
UWJM is also one of our favourites, what does it stand for?
"Ha thanks, it stands for Under Water Jazz Music, I love to play with the underwater theme a lot throughout my music. I always loved the aesthetic of the sea, it's just so huge, and I feel like it represents the love of God, only on a greater scale. So much depth, so heavy."
As We Walk into Forever has a few different features – How did they come about?
"So the first one is ending heartfelt. Which at the time I found him on SoundCloud and loved his music because he boldly spoke about the love of God in a poetic form. It was just refreshing to hear almost worship songs in a rap, spoken word form. And I just hit him up on SoundCloud and linked from there
Levi Hinson- on "Smooth Song" was just a long time homie and I did a feature on his album he dropped "faceless" and so I pretty much hit him up and asked could you sing at the end of this track. Because he had a song called "Smile" and I thought the singing at the end was so dope. Or it actually may have been "So great heights" and Levi if your reading this I love that track still and God loves you bro haha. Seriously man."
What message do you hope people take from your music?
"That Jesus love is amazing and you are missing out if you haven't fully surrendered and given your life to Him. He offers great rest."
What's next for Montell?
"My newest EP Bedroom Gospel drops April 4th which is dropping with Good Christian Music Blog so I think a lot of people will be touched by it! Even if not, I believe it will really be good spiritual food for many! A lot of worship gospel fusion, and hip-hop, it's very experimental though so I don't know how everyone will take it. But it felt right to do." Montell Fish also creates music.